Our TV detection technology
Our R&D teams have developed a TV & radio advertising detection technology capable of detecting in real time all TV broadcasts across Europe.
Request a demo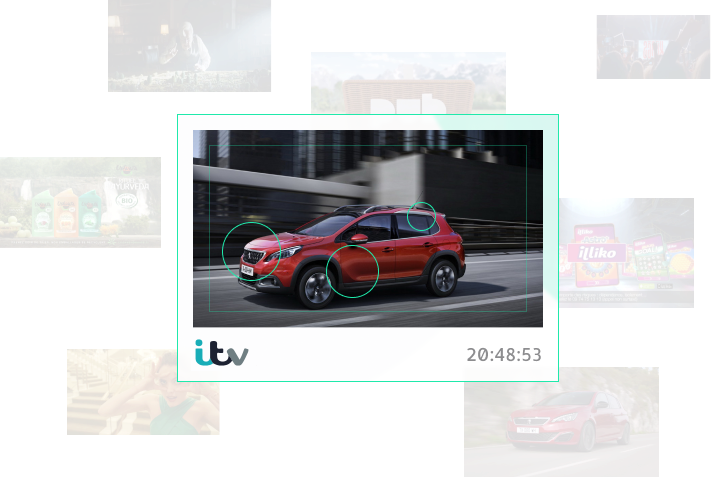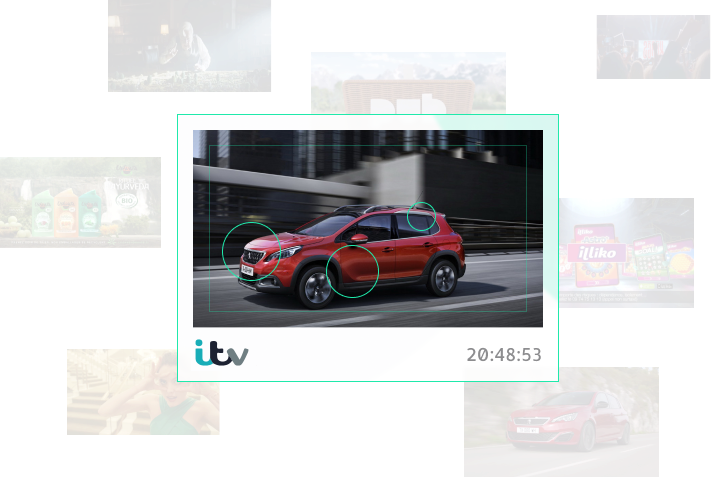 +400
TV channels followed by our TV tracking technology
2
patents filed in Europe on our TV tracking technology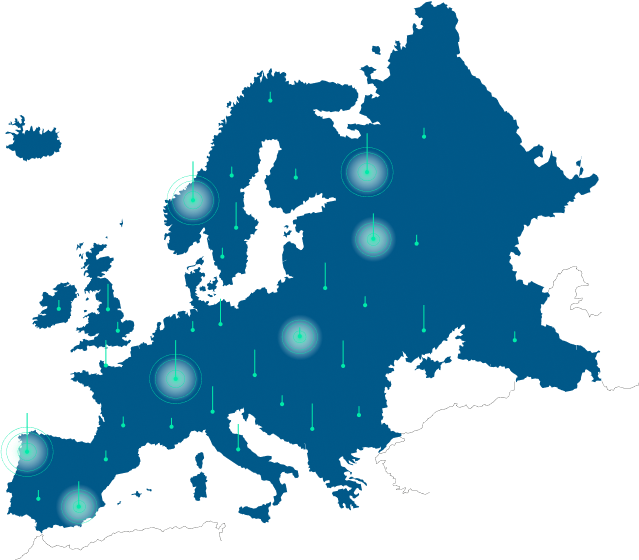 Reception of TV streams thanks to our data centre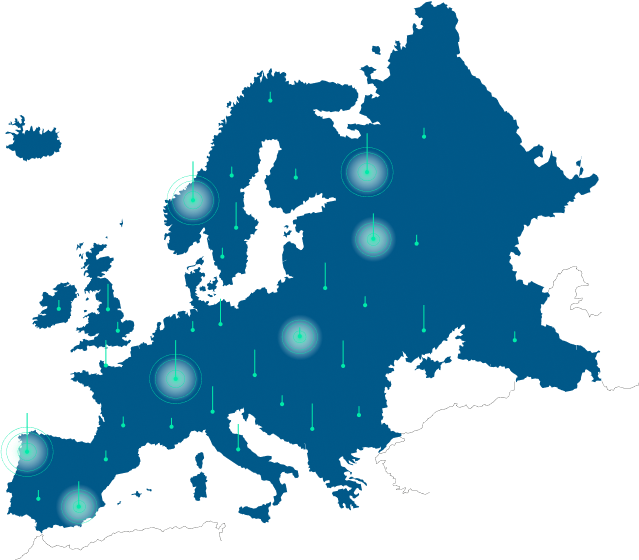 Admo.tv tracks in real time all TV streams distributed throughout Europe.
Each of these streams is stored in our datacentres building an exhaustive data library. Our proprietary algorithm cuts each TV stream automatically to differentiate between TV programme and TV ad spot.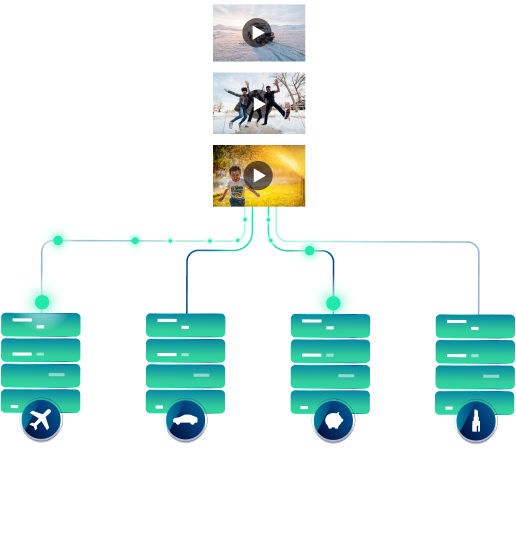 Indexing TV spots in our database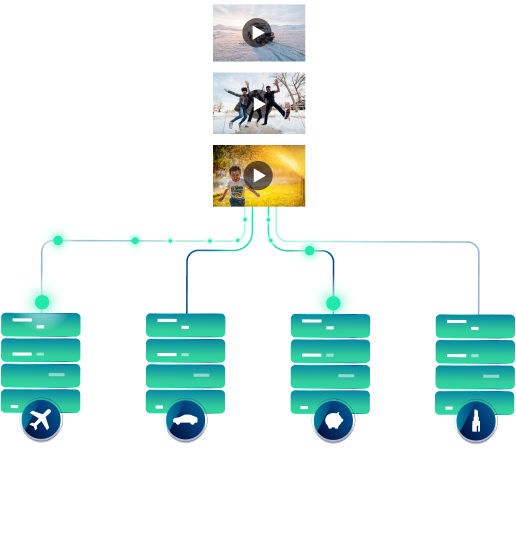 Each TV advertisement is cut automatically by our TV tracking algorithm and then indexed in a database.
Each spot is associated with a domain, a subdomain, a brand and a product name. As the database is being fed, only TV spots from new campaigns need indexing. Our library of TV spots is comprehensive within 48 hours.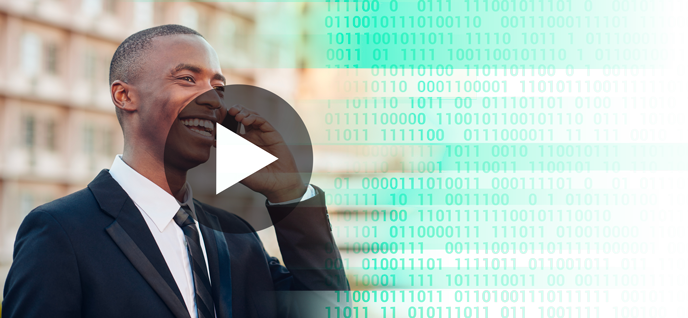 Translation of images and sound into digital suite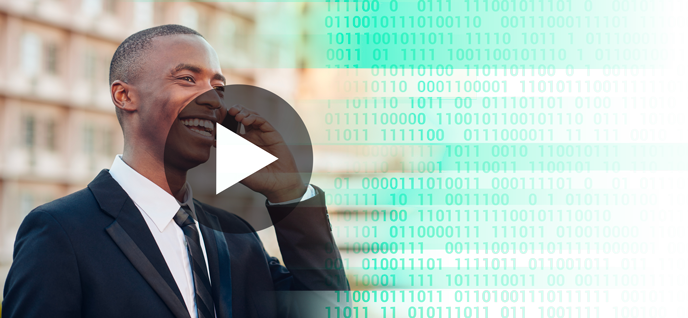 TV spots are translated into digital code to facilitate the comparison process.
A TV spot is made up of a series of images. Storing and comparing images is very resource intensive.
Which is why we associate a fingerprint with each image, which is a serie of unique number. In same way, the sound is also translated numerically, and today Admo.tv's database of audio and video fingerprints is enriched with more than 15 million samples.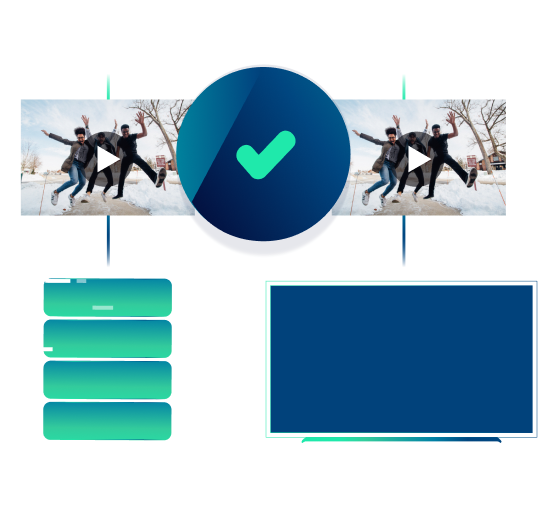 Real-time matching of encoded images with TV stream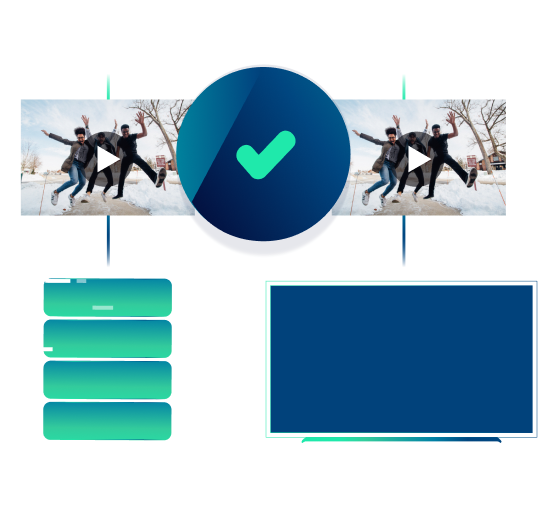 In order to detect all TV advertising, TV spots' fingerprinting stored in our database are compared in real time with the TV stream.
A matching algorithm then checks whether there is a match between the encoded images/sound and the TV broadcasts.
The matching algorithm of Admo.tv makes a search 25 times per second It is this last step that allows us to create a complete media plan for any brand, accurate to the second.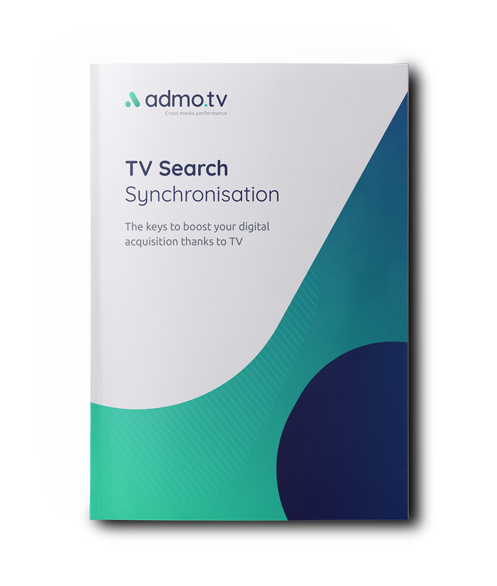 TV Search Sync explained
Learn how to capitalise on real time TV detection to boost your digital acquisition and gain from Google as much TV traffic as possible. Ready to increase your CTR?
Just a few clicks away from you content...