4 key insights about the impact of TV ads in the UK
With this ebook, discover the best practices from the drive-to-web performance analysis of TV spots
Just a few clicks away from you content...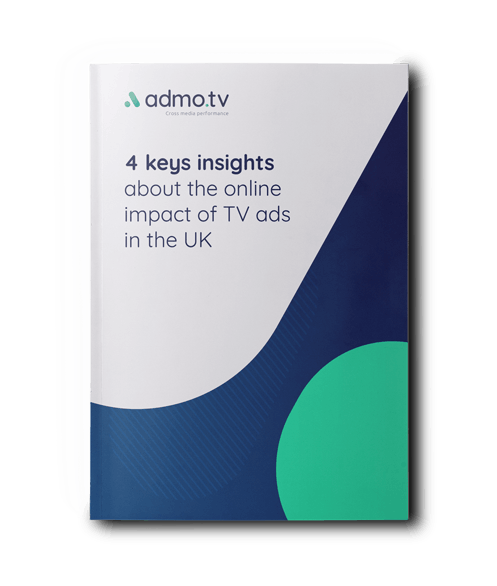 Performance & TV Advertising: What factors influence the performance of the drive-to-web impact of a TV commercial?
A TV commercial leads on average to a pick of 37% increase in visits minutes following its broadcast. Several factors can influence this impact called "drive-to-web". Admo.tv tracked more than 500,000 TV spots for analysis between September 1st. 2018 and June 30th 2019. What factors drive the performance and what weight do they have?
1
What impact do the duration of TV spots have?
2
What impact does the position in the advertising journey have?
3
What impact do the News have?
4 key insights about the impact of TV ads in the UK
With this ebook, discover the best practices from the drive-to-web performance analysis of TV spots