Cabaïa maximizes the impact of its TV campaign thanks to the retargeting of its TV users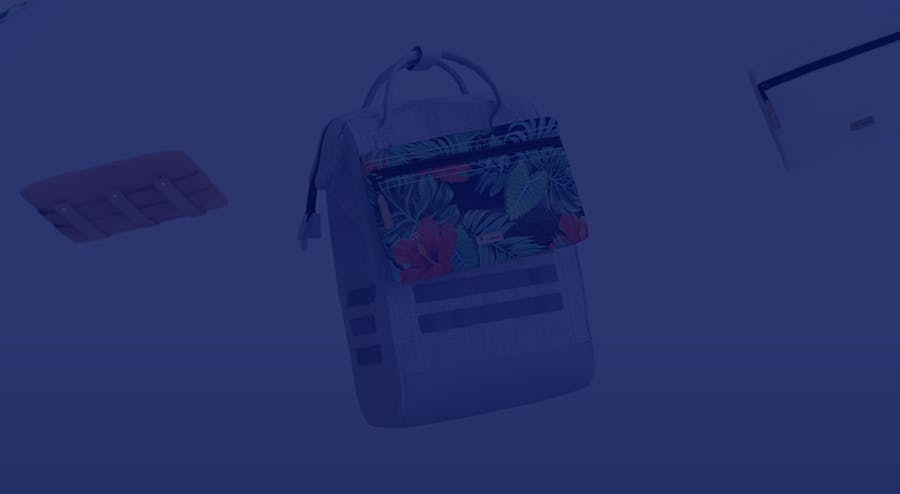 Since 2015, Cabaïa has been innovating and offering accessory & ready-to-wear concepts: from the hats bar to the socks bar, ideas are flying! The latest one: the world tour in 80 bags. For its new TV campaign, Cabaïa called upon Admo.tv to maximize its conversions via its TV audience's online retargeting.
< 3€
CPV in average
11,4€ for the benchmark
Company
The brand that reinvents everyday clothes and accessories!
Sector
Fashion & accessories
Briefing
For the launch of its latest concept "Around the world in 80 bags" in the summer of 2021, Cabaïa decided to combine digital and TV to boost its online performance in terms of visits and conversions.

The brand entrusted Admo.tv with the task of determining the impact of this TV campaign on its website. In the meantime, Cabaïa wanted to push even further the impact of its campaign thanks to Adextend, an offer enabling brands to re-exploit their TV audience segment. How can it be done? By sharing this pool, identified by Admo.tv as TV-exposed, to digital partners, in order to retarget them.
A successful summer TV campaign for the brand ...
This wave allowed Cabaïa to generate more than 80,000 total visits (direct and halo effect) to its website. The contribution of TV to its online environment does not stop there. If we look at the visits per GRP, they are higher than the average for the sector: more than 210 visits per GRP on average for Cabaia against 205 on average for 6 other brands in the sector (benchmark carried out by Admo.tv).
Cabaia's average CPV is clearly lower than the benchmark average: less than 3€ against 11.4€ for the fashion and accessories benchmark.

Admo.tv also studied* the contribution of TV on the main digital communication channels for the brand: Facebook and Google Ads. A comparison was made between August 2021, a timespan while the brand had both digital and TV advertising, and August 2020 when digital communication was clearly favored, with only 6 days of TV.

On Facebook, it shows:
·   29% more ad views,
·   25% more adverts added to shopping carts,
·   + 24% purchase rate

While on Google Ads, we observed:
·  29% more clicks on ads
·  Conversions increased by 15%.

In the light of these results, the TV wave seems to have optimized the digital campaign performances, with a lower CPV and higher conversions, both on the brand's website and on its acquisition channels.

*The study carried out by Admo.tv takes into account the differences in budgets invested during the two months analysed.
Emilien Foiret
Co-founder & CMO at Cabaïa
... and digital retargeting to maximise TV performance!
After identifying Cabaia's TV-engaged pool, Admo.tv shared it with some of its digital partners, including Facebook and Google Ads, carrying out a large retargeting campaign.   The Cabaïa TV audience segment passed on to Facebook proved to be twice as likely to convert after seeing an ad. On Google Ads, the same audience made 36% more purchases after seeing an ad via the search engine. In the end, it was a successful campaign that allowed Cabaïa to confirm the relevance of its cross-media plan, but also to see the commitment of its TV audience segments to digital.